How is Steel Sheet Production done?
Steel is among the most consumed materials in the world in the last century. It is estimated that the annual steel consumption of the world is 750 million tons on average. The change in plastic and iron and steel consumption also reflects the economic situation of that country. If steel consumption is increasing, it indicates an increase in investments made in the country or an increase in industrial production. The world average per capita steel consumption is around 225 kg.
Çeliğin yapı sektörü ve imalat sanayinde bu kadar önemli olmasının ilk etkenlerinden neredeyse %100 geri dönüştürülebilir olmasıdır. Ayrıca karbon salınımı son yıllarda da alınan önlemlerle 1960'lı yıllara göre neredeyse yarı yarıya kadar düşmüştür. Bu durum çelik üretiminin çevre dostu olması ve sürdürülebilirliğini göstermektedir.
Also called carbon steels. Why are they so preferred by steel structural and industry? Carbon steels can be easily shaped due to their structure, weldability, that is, easy joining, and as we mentioned before, easy recycling of the metal is among the reasons for preference.
Steel Production History
When we look at the production history of carbon steels, we know that it started around Central Asia around 2000 BC. We see that bronze was widely used and combined with iron for the production of tools and weapons. This also meant the beginning of the Iron Age. During this period, wrought iron was used by the blacksmiths of the time by heating the iron and forging it on the anvil. The resulting iron was hard but could be shaped by hammering.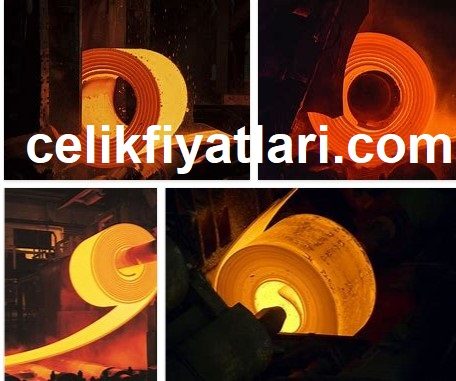 Carbon Steel Chemical Properties
What is often misunderstood about carbon steel is that it is not just a metal made from carbon. The term carbon steel actually refers to a steel that contains other materials with the carbon ratio in the steel while it is being produced. The most abundant element in every steel is iron. When we look at the chemical structure of steel or metal, the elements in it are carbon, manganese, aluminum and other elements are added. This steelmaking is generally grouped into three categories: low carbon steels, medium carbon steels and high carbon steels.
Low Carbon steel – The other name of these steels is mild steel. Low carbon steel has a carbon ratio of % 0.04 and % 0.3. It is very easy to weld, shape and bend and cut. Low carbon metals are not brittle. They are suitable for pressing due to their suitability for shaping. Low carbon steels are generally used in the automotive industry and machinery industry.
Middle Carbon Steels– Medium carbon steel, % has 0.31 – 0.6 carbon. Medium carbon steels are more resistant to cutting and welding. Metal tempering and annealing are done by thinning, that is, hardening.
High school Carbon Steels – The carbon ratio of high carbon steels can be up to 1.5 percent. In addition, its hardness has been increased with other elements added to the high carbon steel. Steel of this quality is often called "tool steel" and is incredibly hard and brittle. Heat treatment makes these steels brittle, but tools made from this metal are very durable.
Ultra High Carbon Steels – It has the highest carbon content with a carbon content of approximately % 1.4-2.0. They are high hardness steels that can be tempered. Most steels with a carbon content greater than % 2.5 are made using powder metallurgy.
Steel Sheet chemical structure
The main raw material of steel is iron. There are two types of iron in nature: magnetite iron ore and hematite iron ore. It is aimed to reduce the carbon contained in the iron ore by reacting with oxygen.
Dünya karbon çelik üretimi toplam dünya çelik üretiminin %85 inden fazlasını oluşturmaktadır. Son yıllarda demir çelik geri dönüşümünün artması ile çelik üretiminde demir cevherinden hurda kullanımına yönelme başlanmıştır. Çelik üretiminin en büyüğü Çin olarak görünmesini yanında Dünya hurda fiyatlarını belirleyen de Amerikadır. Çelik üretiminde hurda kullanımı çelik üreticilerinin maliyetlerini düşürmeye yönelik avantajlar sağlamıştır. Hurda çeliklerden yüksek kaliteli çelik üretmek mümkündür. Hurda fiyatları değiştikçe steel sheet prices is also changing.
Steel Grades
Other elements such as manganese, silica, aluminum, copper, chromium or nickel are added to change the steel quality. Elements added to carbon steel both increase strength and delay oxidation. In addition, the addition of chromium and nickel stainless steel provides the feature. For steel sheet production, after the carbon value is reduced and other elements are added according to the desired strength, it is poured into the containers where it will be shaped. In recent years, sheet metal manufacturers prefer continuous casting, which is a type of casting. Continuous casting is much more efficient than other methods in terms of both production capacity and speed. Continuous casting is generally used by flat product manufacturers.