What is Ship Plate?
Our country's history of shipbuilding dates back to centuries. Established after the conquest of Istanbul, the Golden Horn shipyard is one of the biggest examples. ship sheet it is the main raw material.
Private Shipyards On the other hand, there are Private Sector Shipyards established in the Golden Horn and Bosphorus in the early 1950s to carry on maintenance and repair activities. Towards the end of the 1960s, they started to develop small tonnage ships. In these years, we see that our ship industry has shifted from predominantly wooden ship production to steel ship production. Turkey's sub-industry has started to develop with the increase of new shipbuilding capacity of 60.000 DWT in steel ship production and the evaluation of its continuous needs. In 1969, Tuzla Aydınlı was declared as the "Private Sector Shipyards Region" with the decision of the Council of Ministers.
Ship Plate prices
Since 1983, steel ship manufacturers have started to settle in the "Private Sector Shipyards Region" with the method of renting their treasury lands for 49 years in order to have their own production areas. For this reason, Tuzla shipyards region ship sheet It is the region where it is used the most. In the following years, new shipyard areas were established in regions such as Yalova, Ordu, Trabzon, Mersin, Muğla and Antalya. Shipbreaking shipyards were established in İzmir Aliağa and they have a considerable level of processing volume in the world in shipbreaking. Our shipyards, which started operations in these regions, made infrastructure investments, adapted to the ever-evolving technology and came to the fore in world ship production. In addition, they carried out maintenance and repair and shipbuilding activities.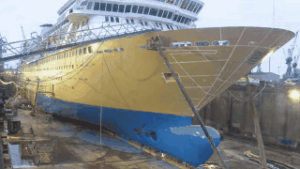 ship sheet consumption and production of the private sector has led to an increase in the capacity of our country's steel producers. Since ship sheet prices vary, they can be procured from ERDEMİR, which is the largest domestic steel producer, or from Ukraine when suitable conditions are met. Although there are different steel producers in our country, they have mainly focused on commercial quality steels. In summary, ship sheet prices vary according to the desired quality of the ship sheet, the thickness and width of the ship sheet, ie its dimensions, in addition to the need for the ship sheet, ie the quantity. ship sheet pricesYou can contact our sales team for
A class Ship Plate Thickness 5-60mm Width 1000-2500mm Length 3000-12000mm Package Standard export seaworthy package, suitable for all kinds of shipping or as required.
Graded Ship Plate is a flat steel bar or flat plate panel with a thickness not more than 100mm and a width generally higher than 600mm. In practical applications, Containers and large equipment can use part about 5-20 mm thick. Better portability and good weldability, but poor corrosion resistance
Class a Ship Plate Introduction Class a Ship Plate application range Class a Ship Plate is used for shipbuilding and oil platform purposes and is approved by ABS, DNV, GL, BV, LR, NK, RINA and other class societies. In addition, a quality Ship Plate can be used in the manufacture of the hull structure of the ship weighing less than 10000 tons. Chemical composition of a grade Ship Plate:
Class a Ship Plate, A b DE A32 D32 E32 F32 A36 D36 E36 F36 A40 D40 E40 F40. Thickness:5-300mm Width:1500-3500mm Length:3000-12000mm Heat Treatment: Rolled/Normalized (N) Rolled/Control rolled (CR) Thermo Mechanical Control Process (TMCP) Normalized and Tempered (Q+T) Other cold rolling or delivery situations such as hot rolling are possible.
ASTM Class A ship plate is suitable for the steelmaking process. The nature of the work environment is challenging. Chemical composition is also a certain requirement. It must meet H2S resistance and performance requirements in low temperature, low pressure and high corrosion environments.
gemi yapımı için uygun bir kalitedir ve orta düzeyde basınca dayanabilir. Yaklaşık 58 ila 71 ksi'lik bir çekme mukavemetine ve minimum %22 alan azalması ile %38 uzamaya sahiptir. Daha küçük gemilerin yapımında yüklü bileşenler için kullanılmasına izin veren iyi bir darbe dayanımına sahiptir.
For thickness below 30mm, we mainly cut by laser cutting, for thickness above 30mm, we mainly cut by OXY cutting, flame cutting. For 200mm thick steel plate, the temperature is too high during flame cutting. Therefore, the cutting parts may break at the angle part of the steel plate. In this case, we can use pig iron to add more material to the broken pieces.
We expanded our production capacity and expanded the thickness and width range by increasing the number of sub-grades for each part of our product.
7mm-40mm, 40mm-80mm, 80mm-100mm Thickness According to Need
steel plate production line. The steel plate is thin enough to be rolled into large diameter welded pipes. Film is a process in which the steel plate is dipped in acid solution and then electroplated.
Continuous casting: The molten steel is poured into a rope about 20 meters long, which is quickly quenched to solidify it and lower its temperature to 200-300°C. The wire is guided by rollers and takes the form of a plate.